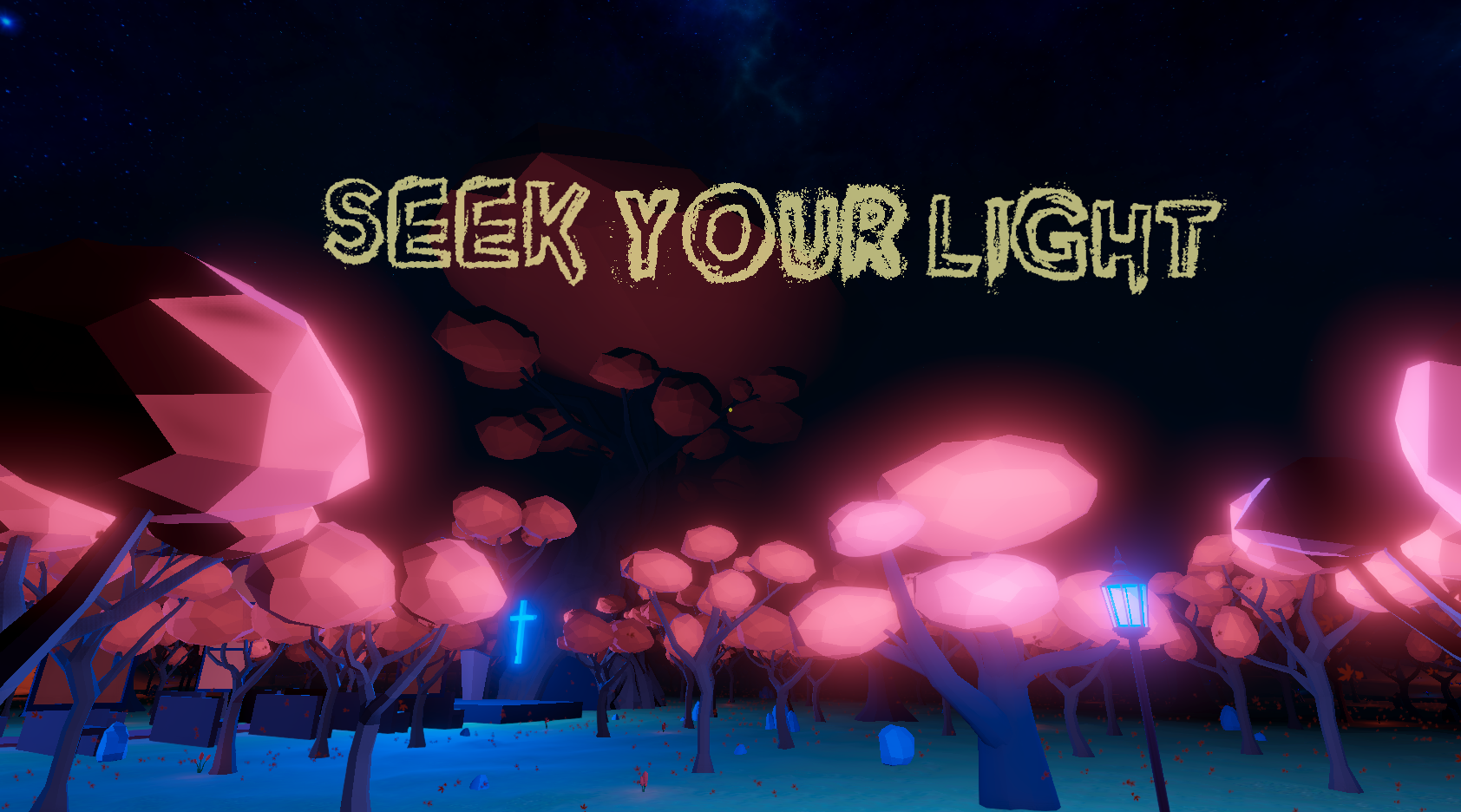 Seek Your Light
General Information:
Seek your light is a short story about John and Clara's relationship, a couple being split apart not by external forces but by inner ambitions and dreams.
Follow John through his memories and discover what happened between them, what lead them to this point.
Controls:
Press E to interact with highlighted object.
Press I to open inventory.
Credits:
Tung Thanh Cao: Lead Game Design, Programmer, Narrative Design.
-> tungthanhcao1091995@gmail.com.
Hariharan Anpalagan: Level Design, 3D Artist, Technical Artist.
-> hari82302@gmail.com
Yunxu Sang: Art Director, 2D & 3D Artist.
Frederic Wendt: Level Design, 3D Artist.
-> frederic.wendt.98@gmail.com
Special Thanks: Prof. Jörg Reisig, Prof. Csongor Baranyai, Prof. Sebastian Stamm
Supervised by Jorg Reisig.
Course: Narrative Design
Summer Semester 2019
Thank you for playtesting and improving our game! :)
Ousama Andari
Justin Bruystens
Naomi Seeling
Marco Jaimie Silvestri
Christopher Bukal Chilicuisa
Nicolas Vogelbusch
Samartha Ingle
Benjamin Rose
Adrian Azadvaten
University of Applied Sciences Europe.
Install instructions
Download the .rar file, un-rar it, start the .exe file. Thanks! :)
Comments
Log in with itch.io to leave a comment.
Gameplay!!
With All thanks and appreciation to the creator of the game!!